Exotic Pet Care at The Pet Vet Barnsley
13/06/2023

Exotic Pet Care
It's not just dogs and cats we look after, don't you know! Our Veterinary Surgeon Ana at The Pet Vet Barnsley (pictured above) has a clinical interest and plenty of experience in exotic pet care.
Ana grew up in Portugal and qualified as a Veterinary Surgeon in 2019. In particular, she has a passion for reptiles and small mammals! One of our customers even makes a 60 mile-round trip to bring her pet to The Pet Vet Barnsley so they can benefit from Ana's exotics expertise.
When many people think of exotics, they might think about lizards and birds. However, in the veterinary world, pets grouped together in the exotics category also include rabbits, guinea pigs, gerbils, rats, chinchillas...essentially most small pet mammals that aren't dogs or cats!
Let's meet one of Ana's recent patients - Mabel
Here's Mabel - a lovely rat who recently came in to see us. Isn't she cute?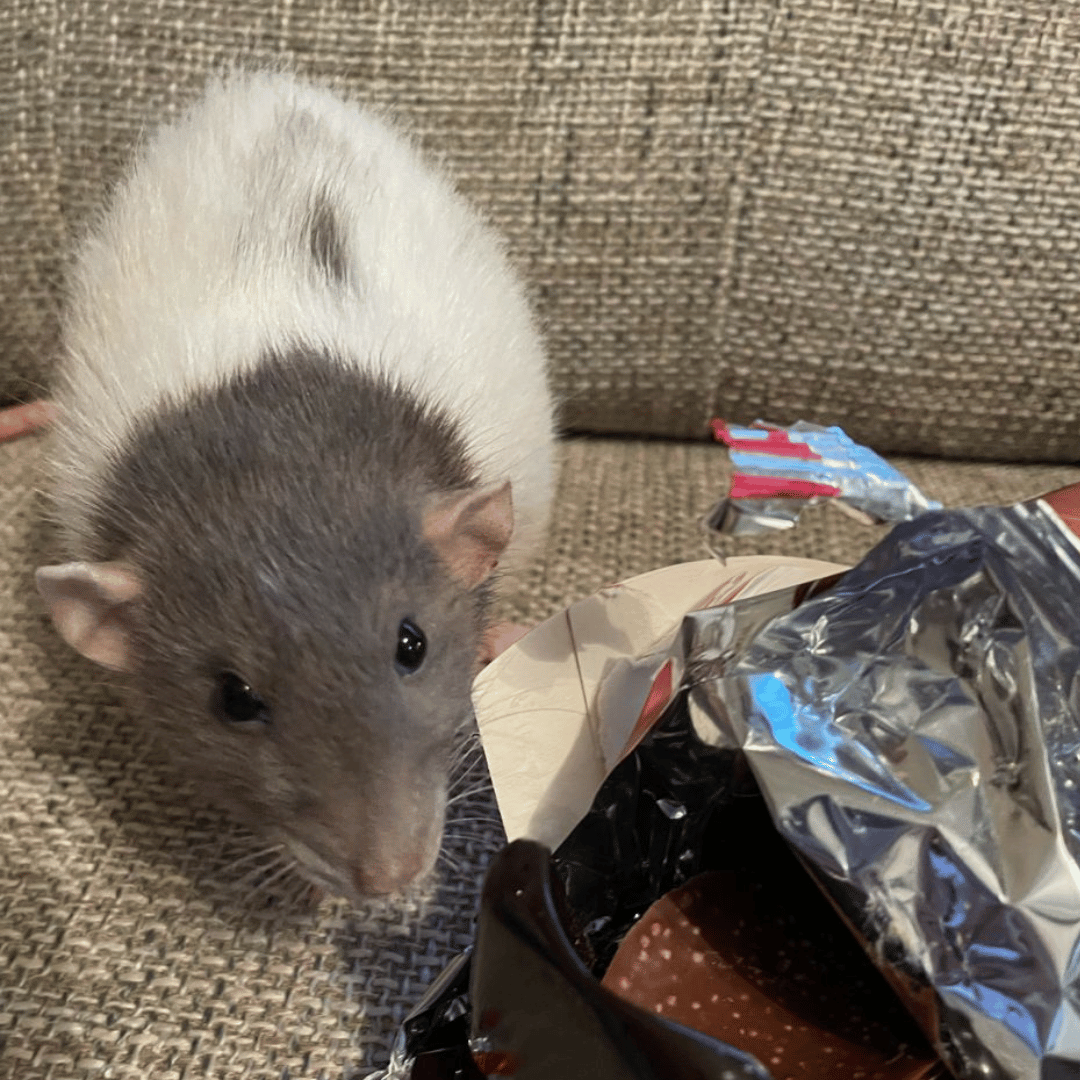 Mabel came into The Pet Vet Barnsley after presenting with some lumps. Upon examination, Ana identified that Mabel had 2 subcutaneous lumps, suspected to be mammary gland tumours. These are common in female rats. Ana performed surgery to remove these lumps and Mabel is thankfully recovering well.
It's important to regularly check your rat for any growths. The sooner these are picked up, the easier it generally is to remove them. Most pet rats enjoy human interaction, so through regular handling, you should be able to get a good idea of what's normal and what's not normal for your rat!
If you do notice anything untoward or have any concerns about your pet, do book an appointment to come in and see a member of our team.